What we provide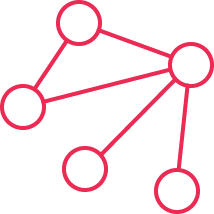 Share your experiences and build trusting relationships with others like you, across organisational boundaries.

Collaborate, connect and learn from a matched cohort of like-minded professionals with international and national expertise.
A growing collection of practical guides and toolkits created by experienced practitioners, designed to help share good practice.
TACSI ACADEMY
Let's learn together
"It's our belief that by collectively building cross-sector relationships and capability, and through the sharing of authentic experiences, we can co-create a network that equips us to shift the dial on how we approach mental health support for all Australians."
– The Australian Centre for Social Innovation, founding partner of The Academy
Benefits
Lorem ipsum dolor sit amet, consetetur
40 words, consetetur sadipscing elitr, sed diam nonumy eirmod tempor invidunt ut labore et dolore magna aliquyam erat, sed diam voluptua. At vero eos et accusam et justo duo dolores et ea rebum. Stet clita kasd gubergren, no sea takimata sanctus
Lorem ipsum dolor sit amet, consetetur
40 words, consetetur sadipscing elitr, sed diam nonumy eirmod tempor invidunt ut labore et dolore magna aliquyam erat, sed diam voluptua. At vero eos et accusam et justo duo dolores et ea rebum. Stet clita kasd gubergren, no sea takimata sanctus
Lorem ipsum dolor sit amet, consetetur
40 words, consetetur sadipscing elitr, sed diam nonumy eirmod tempor invidunt ut labore et dolore magna aliquyam erat, sed diam voluptua. At vero eos et accusam et justo duo dolores et ea rebum. Stet clita kasd gubergren, no sea takimata sanctus